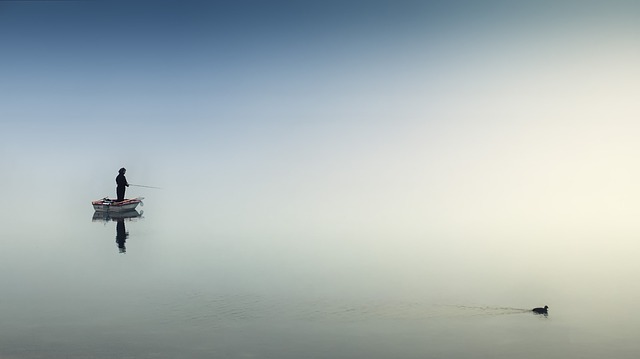 If you've ever gone on a fishing expedition, you then understand why most people cannot stay long before fishing. The thrill and satisfaction that comes with going fishing are one of the few good things no one can explain. Non-anglers do not, however, get the thrill until they do. Here are some of the benefits and reasons you should consider giving it a try.
For Stress-Relief
The gentle tug of the line and ripples of water are soothing and make it easier to forget about the stresses of life and enjoy the moment. This explains why anyone who enjoys fishing always returns in a jovial mood, even when they didn't catch anything significant. Fishing is an excellent distraction, especially if you are stressed lately and want to take some of that burden off. One of the benefits of fishing is that you can focus your mind on just that, letting your mind wander and digest anything that's been bothering you.
Spend Quality Time in Nature
Time spent in nature is time well spent. Fishing allows one to get some fresh air and enjoy nature's beauty. If your life involves working in offices and then going back home, the confinements of walls can be depressing at times. Using the weekend for a fishing getaway would be an excellent way to break the monotony and commune with nature.
Gives A Sense of Achievement
Nothing is more satisfying when out fishing than the thrill of feeling resistance on your line and getting the fish out of the water. It gives you a sudden adrenaline rush and a sense of achievement. The simple sight of getting fish out of the water is one of the most satisfying feelings anyone can have.
Fishing provides a great opportunity for social bonding, especially if you are always away and busy with work. You can thus use this opportunity to bond with your family or even make memories with your friends. You will not only be spending time together for the weekend but making memories to cherish many years from now. You also get to meet other people that enjoy fishing, just like you.
Enjoy Some Time Alone
There are moments in life when you just want to be alone to figure things out. Sitting alone in the house doesn't cut it; going fishing, on the other hand, does. It is easy for one to enjoy fishing alone than if they tried enjoying solitude in the house.
Food
The satisfaction of eating food you caught with your own hands is unexplainable. Although you might have been doing it for pleasure, you can certainly get a good catch too. Fish is an excellent source of low-fat protein and rich in omega-fatty acids. Freshly caught fish also makes for a delicious meal too. Although if you do learn to fish that doesn't mean you have to stop buying from Lambton and Jackson
Survival Skills
While it might be your first-time fishing, you'll be learning an important life lesson too. Fishing is a survival skill that could come in handy in the future. Who knows, there might be a river near your campsite where you can test your skills.
Although you might not know this, fishing is more like a competition. The fish won't just show up on your feet; you have to catch them – this requires skill. Both you and the fish will be competing to survive with only one winner.
Fishing is one of the healthiest exercises you can engage in. Look for friends that do enjoy fishing and learning the art. You'll be surprised how easy and fun the experience is.